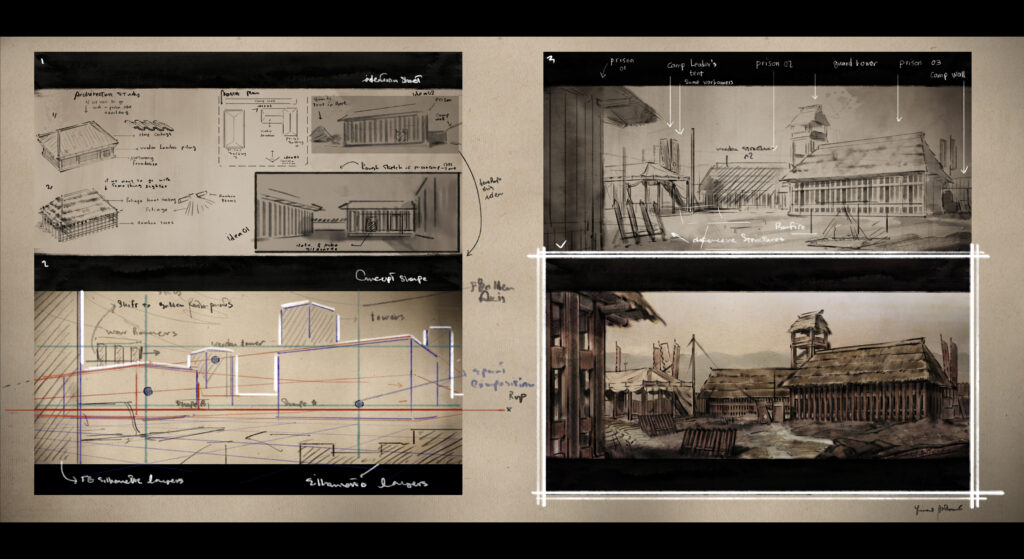 To explain the Tale of Ronin art pipeline, we must first embark on a journey rooted in the creative wonders of Edo period Japan. Our process begins with a collection of reference photos, carefully chosen to reflect both the essence of the era and the locations or items shown in the game. These references provide us the framework for our artistic vision, and from there we create a series of rough sketches where we consider perspective, employ the golden ratio, and determine the most fitting composition to align with the game's narrative.
As we refine our work, we gradually add details to compliment the game's art style. From designing the fundamental visual elements, blocking out the environment, line-art drawing, to rendering basic shadows, this phase begins to bring the designs to life. Next, the art is complemented by a careful selection of shades that are in harmony with the game's color palette. This methodical approach ensures that every aspect of the art aligns seamlessly with the overarching vision of our game, delivering an immersive and visually pleasing experience to our players.

Below we will guide you through a series of images throughout this process, giving you an inside look at what to expect to see when playing Tale of Ronin!
1. Designing the Basic Visual Elements: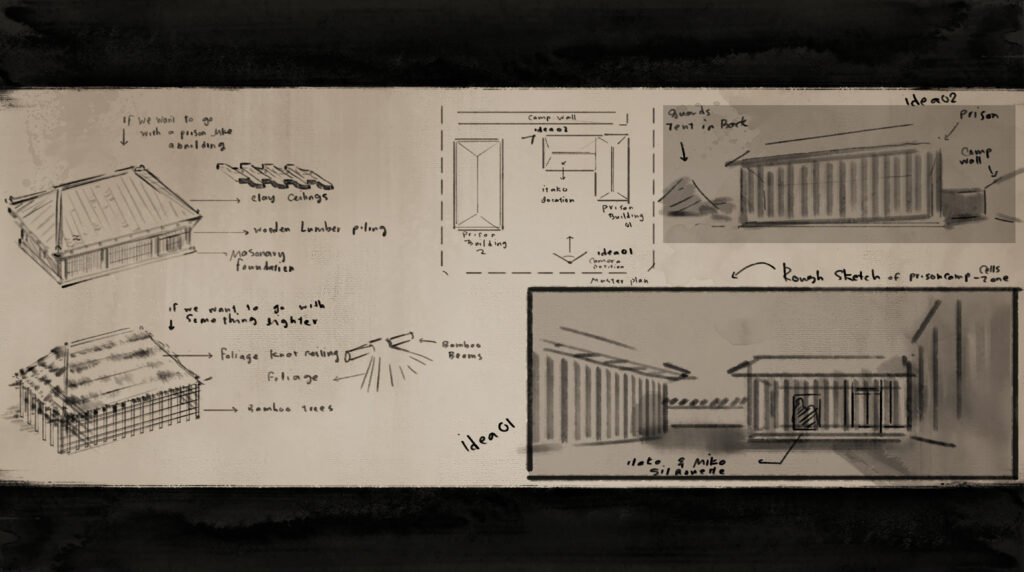 2. Blocking-Out the Environment & Setting Perspective: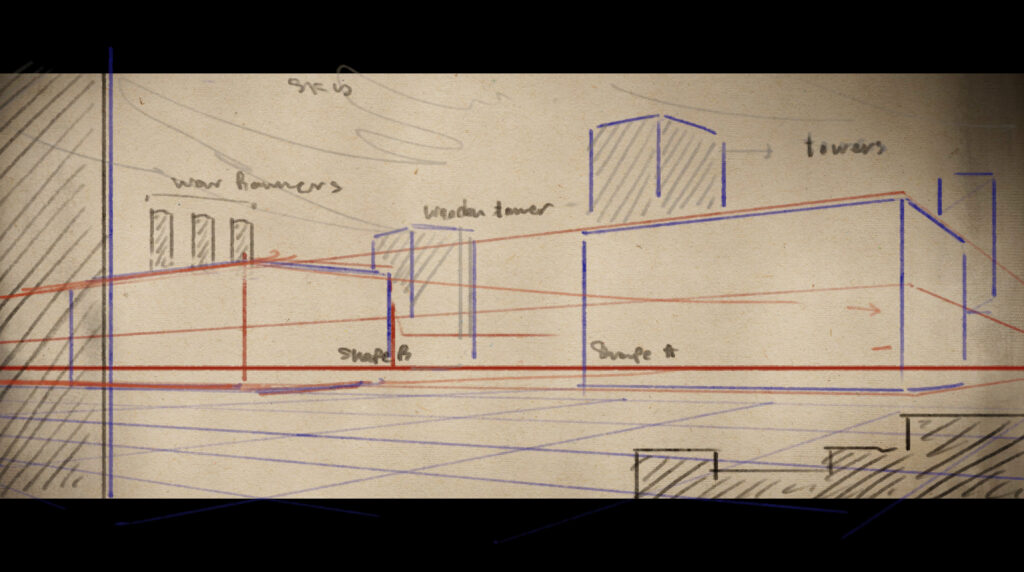 3. Rough Sketch of Line Art & Shadows: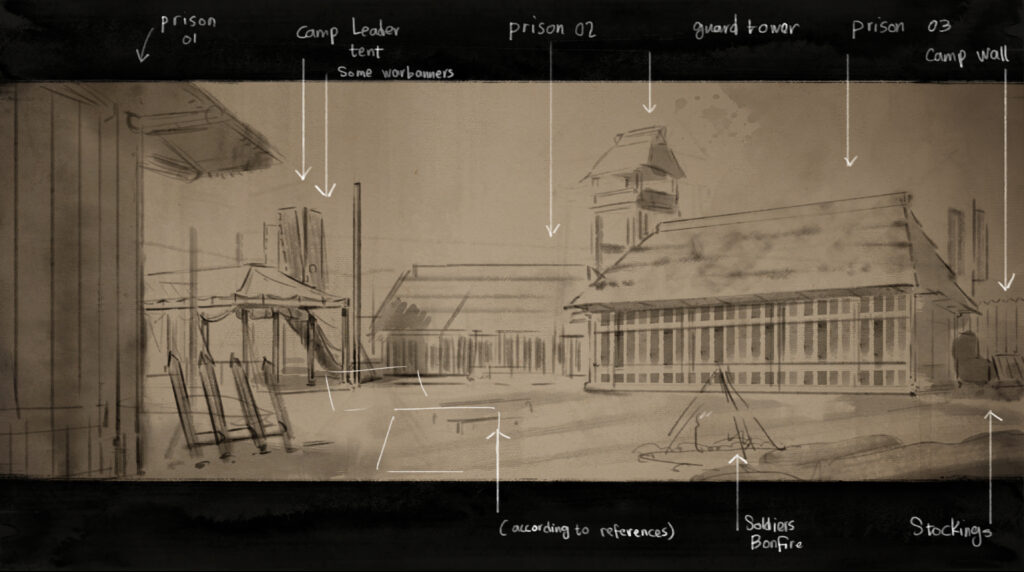 4. Polishing & Coloring the Scene: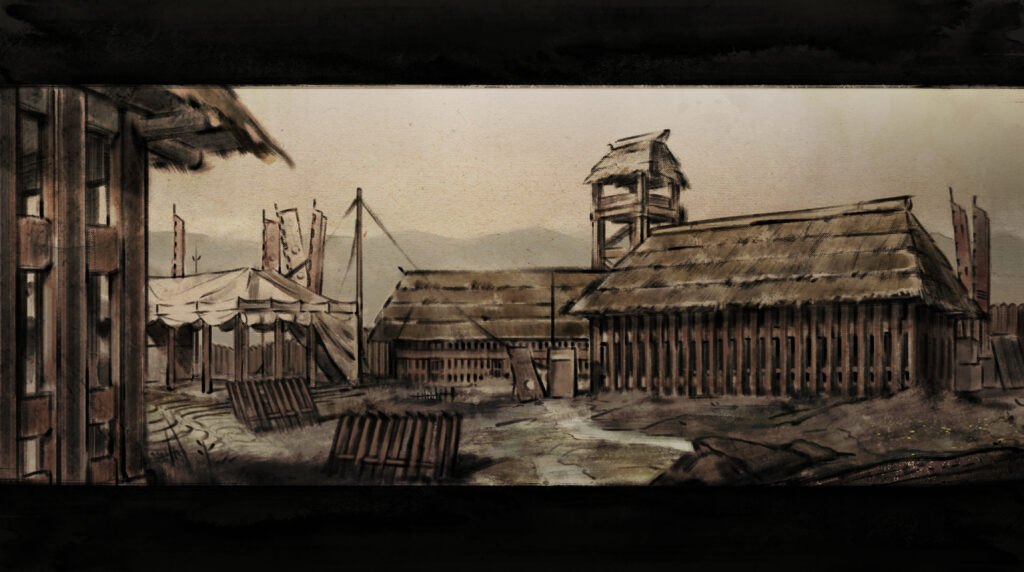 We're excited to share more of our creative process with you all, and if you like what you see, make sure to stay up to date with everything Tale of Ronin through our newsletter, adding the game to your wishlist on Steam, or following us on Facebook, Instagram or Twitter!